All-on-4 Dental Implants – Hackettstown, NJ
Get Reliable Replacement Teeth in Just One Day
If you're about to be faced with complete tooth loss, or you're tired of the frustrations of an ill-fitting denture, then All-on-4 dental implants from our Hackettstown, NJ dentist could be a wonderful solution for you. With this method, a full denture in the upper or lower jaw can be secured onto only four dental implants. Dr. Ari Kakkar works with a skilled oral surgeon to provide All-on-4 treatment here at Skylands Dental, and often, you can get reliable replacement teeth in just one day! Give our dental office a call to learn more.
Why Choose Skylands Dental of New Jersey for All-on-4 Dental Implants?
Partnered with the Best Dental Implant Experts
Digital Dental Impression Technology
Precise Treatment Plans with CT/Cone Beam Scanner
What Are Dental Implants?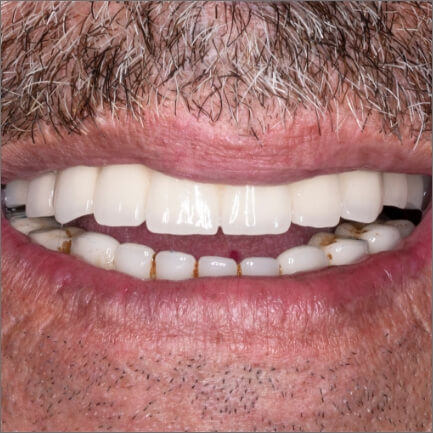 As the most comprehensive answer to tooth loss, dental implants are the only option that replicates the hidden roots of teeth in addition to the crowns that you normally see.
A traditional dental implant is comprised of three parts:
The titanium implant, which is inserted beneath the gum and takes the place of the root.
The dental crown, which restores the dental implant.
An abutment that connects the implant and its crown.
The All-on-4 Process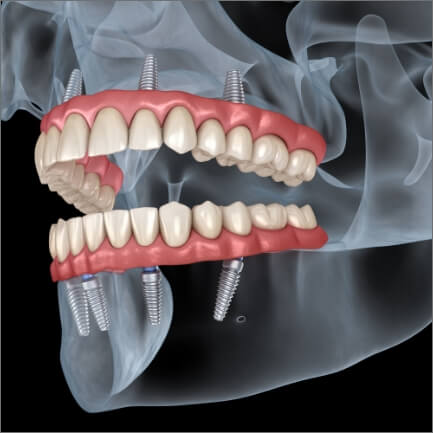 The process of receiving a traditional implant denture can span multiple months, one year, or even longer. After the implants are surgically positioned in the jawbone, the connecting abutments and denture cannot be placed until many months of healing have occurred.
By contrast, All-on-4 dental implants (sometimes called "Teeth-In-a-Day") can be restored immediately after the implants are placed. Therefore, you get to enjoy your newly complete grin as soon as possible.
All-on-4 vs. Traditional Dental Implants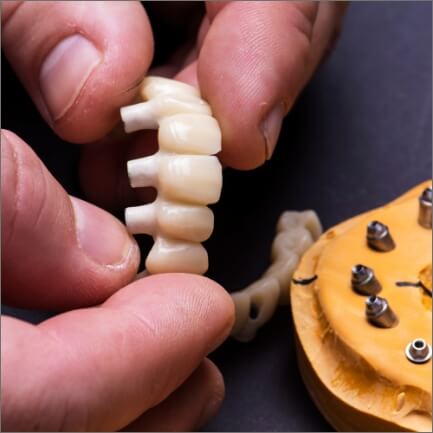 In addition to being time-consuming, replacing an entire arch of teeth with a traditional implant denture is often costlier and more invasive than doing so with Teeth-in-a-Day. This method involves positioning the implants at particular angles to take advantage of the available jawbone mass. As a result, you might not need to undergo a bone grafting procedure to create a healthy foundation for the implants, as is often the case with traditional implants.
All-on-4 also requires only four posts, while implant dentures normally need between six and eight. Not only are the treatment costs for All-on-4 subsequently lower, but the surgery is often less invasive, as fewer incisions need to be created in the gums.
Benefits of Teeth-In-a-Day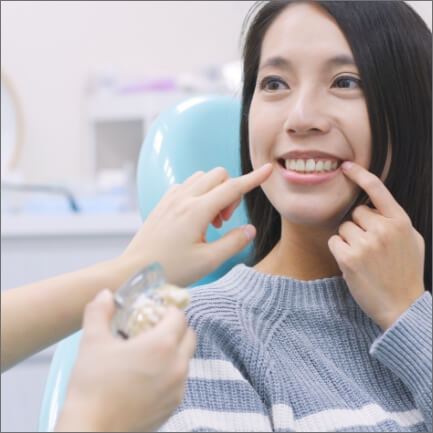 By choosing Teeth-In-a-Day to recreate your original pearly whites, you can enjoy a wealth of benefits. Here are a few of the most notable advantages:
Same-day restoration
Costs less than placing individual dental implants
Long-lasting solution
Can secure an existing denture
Often eliminates the need for time-consuming preparatory procedures
Restored ability to eat, speak, and smile
Is All-on-4 Right for You?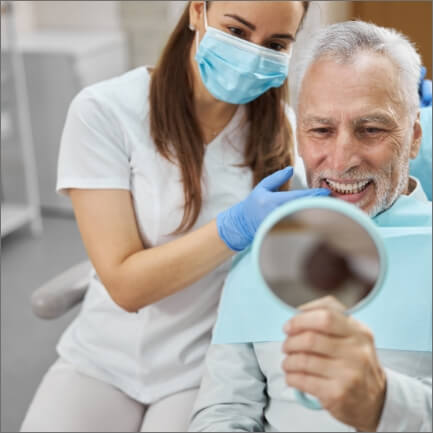 Because of the versatility that dental implants boast, most adults who are generally healthy and have lost (or will soon lose) all of their teeth on an arch can be eligible for Teeth-In-a-Day. Reach out to our Skylands Dental of New Jersey team and schedule a consultation with Dr. Kakkar to find out if All-on-4 is right for you!