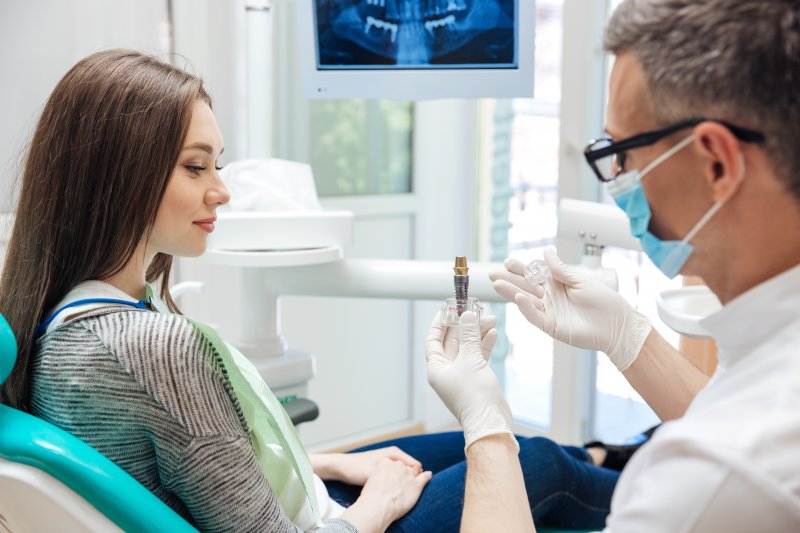 Are you interested in dental implant treatment but concerned about metal allergies? You're not alone. Many individuals face this dilemma when they learn that dental implants require a titanium rod to be inserted into the jawbone.
According to the Brazos Valley Allergy and Asthma Clinic, it's estimated that 15% or more of the US population are allergic to some form of metal, so you may have had an unpleasant experience with jewelry, a belt buckle, eyeglasses, or some other object in the past that has made you nervous about metal going into your body.
With dental implants, however, you generally won't have to worry about this. Read on to discover why titanium isn't just any metal and why dental implants may still be viable.
(more…)