Advanced Dental Services & Technology – Hackettstown, NJ
Using State-of-the-Art Dentistry to Serve Dental Patients
Our dental team is committed to providing outstanding care for our dentistry patients, so we constantly evaluate the equipment and technologies we use. Dr. Kakkar employs modern technologies and techniques, so you will have a positive dental experience. Amenities such as pillows, blankets, televisions, and personalized music selections create a calm, soothing atmosphere during treatment. When necessary, we provide nitrous oxide sedation dentistry for added comfort during procedures. Check out the various technologies listed below, so you become more familiar with what you can expect to see.
Intraoral Camera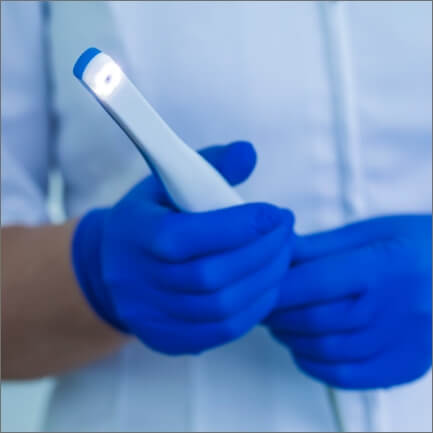 The intraoral camera is a unique device that comes equipped with a camera on the tip and captures images of your teeth and gums. The photos are then projected onto a computer screen that allows you and our team to easily view the results. After careful examination, we will show you, in real-time, any problem areas before discussing the type of treatment that is needed and why it's essential we address it sooner rather than later.
Digital X-Rays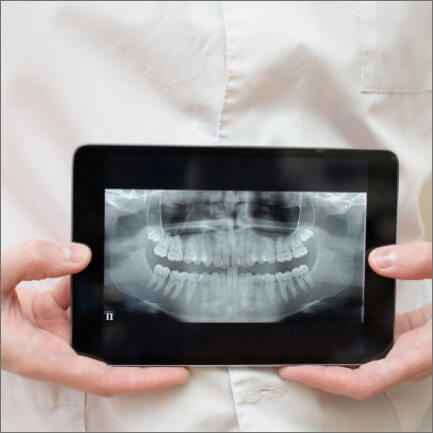 It is not just dentists who are eager to switch to Dexis digital X-rays. Patients, too, appreciate the less cumbersome task of undergoing this part of the dental appointment process because it is now easier than ever to capture these digital images. Not to mention, much less radiation is used, making it a safer option for patients. Once the complete image is reviewed, our team can then begin to formulate a diagnosis and treatment plan before easily storing the files, which can be quickly retrieved and duplicated if necessary.
Galileos Cone Beam Scanner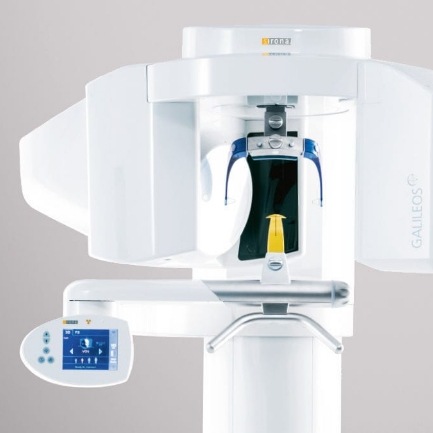 Three-dimensional imaging is now possible thanks to the Galileos CT/Cone Beam Scanner. This unique system rotates a full 360 degrees around your head to capture the entire oral and facial structures, creating a 3D model using specialized software. This allows Dr. Kakkar to better plan for dental implant placement as well as other, more difficult dental conditions.
ITERO Digital Impression System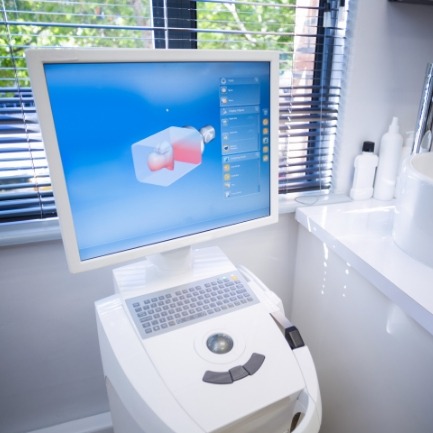 Whether you require dental crowns, veneers, dentures, or even Invisalign, our iTero Scanner allows for no-mess digital impressions. At other dental offices, they may still use cold, messy dental putty, but at Skylands Dental of New Jersey, Dr. Kakkar can retrieve the exact measurements as well as a 3D model of your mouth to better fabricate customized restorations. Not to mention, the process of retrieving these impressions is much more comfortable for you, as opposed to the gag-inducing dental putty once used.
Designs for Vision Telescope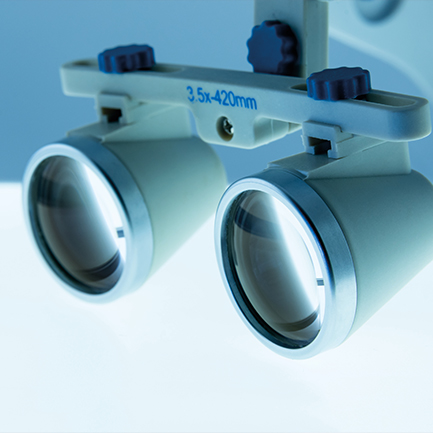 <
These telescopes deliver a large depth-of-field, the brightest images, and the best resolution across the entire field-of-view with 4.5X magnification