Replace Missing Teeth – Hackettstown, NJ
How We Can Complete Your Smile
Even a single missing tooth leaves behind a gap that can make it awkward to chew or smile. If you're missing multiple or all of your teeth, you might also deal with speech difficulties as well as a higher risk of various oral health problems. Don't let tooth loss keep you from living your best life! Instead, call Skylands Dental of New Jersey and schedule a consultation with Dr. Ari Kakkar. He can provide several options to replace missing teeth in Hackettstown, NJ, and he'd love to help you discover the solution that's best for you!
Why Choose Skylands Dental of New Jersey for Replacing Missing Teeth?
Metal-Free, Natural-Looking Dental Bridges
Dental Implants Placed & Restored In-House
Dentist with Advanced Prosthodontic Training
Dental Bridges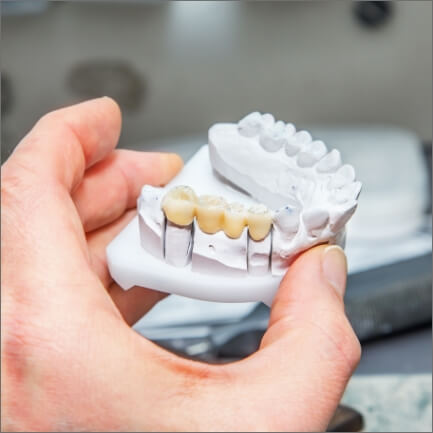 If you've lost one, two, or three consecutive teeth, Dr. Kakkar can restore your smile by creating a dental bridge. Not only do bridges solidly complete your grin, but they also prevent your remaining teeth from drifting and contributing to various oral health concerns later on. A dental bridge is comprised of up to three prosthetic teeth that are attached to a crown on either side. The crowns are fitted over the natural teeth adjacent to the gap, allowing the prosthetics to fit comfortably in the space between them.
Dentures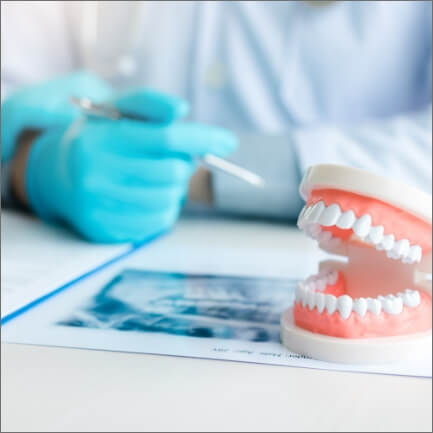 A custom denture can truly transform the life of someone who has lost all or the majority of their teeth. These prosthetics are uniquely designed to give you a complete set of pearly whites again. Partial dentures are attached to a metal framework that flawlessly fills the gaps, while full dentures sit on the gums and replicate an entire row of teeth.
Dental Implants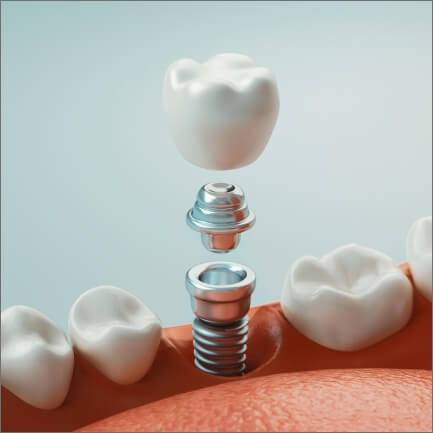 In terms of looks, appearance, and function, nothing resembles natural teeth more than dental implants. This is because they're the only tooth replacement option that brings back the roots of the teeth in addition to the crowns (the part you see above the gumline). A dental implant is a tiny titanium post that, after being surgically positioned in the jawbone, can support a crown, bridge, or denture for many decades, possibly even a lifetime.
Learn More About Dental Implants
Full-Mouth Rehabilitation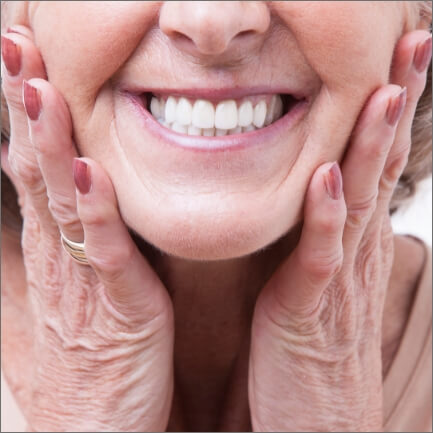 If several complex dental issues are making it feel impossible to eat or smile, Dr. Kakkar is ready to help with full-mouth rehabilitation. As the name implies, this is a treatment method designed to give you a full set of functional, pain-free pearly whites. To accomplish this, Dr. Kakkar will evaluate your oral health, discuss your specific concerns with you, and put together a personalized set of restorative dental services that will help you meet your smile goals.