Teeth Whitening – Hackettstown, NJ
Brighten Your Smile the Easy Way
When you look in the mirror, do you find yourself wishing that the stains on your teeth would disappear? If so, you may have tried teeth whitening products from the pharmacy, but the results they provided were probably not that dramatic. That's why our team at Skylands Dental of New Jersey offers professional Invisalign and KoR Teeth Whitening at our Hackettstonw, NJ dental office, so you can brighten your smile the easy way. Keep reading below to learn more and get in touch when you're ready to achieve the dazzling grin you deserve!
Why Choose Skylands Dental of New Jersey for Teeth Whitening?
Convenient Take-Home & In-Office Options
In-House Dental Financing Available
Virtual Smile Design Technology for Previewing Results
Invisalign And KoR Teeth Whitening Process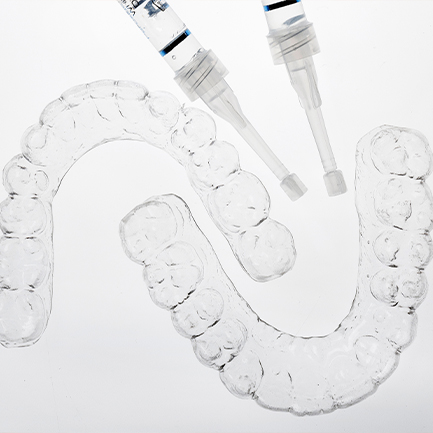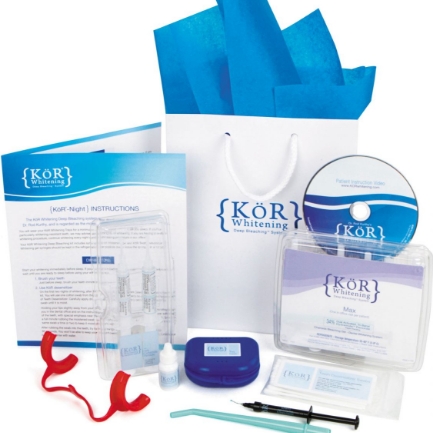 There are two options for both Invisalign and KoR Teeth Whitening: take-home kits and in-office treatment. If you're on a time crunch and want to attain results quickly, you can schedule a visit with Dr. Ari Kakkar, our skilled cosmetic dentist. This appointment shouldn't take more than one hour. Our team simply applies an extra-strength whitening gel to your teeth, which permeates the enamel and breaks up stubborn stains. If you'd rather whiten your smile on your own time, we can send you home with a set of custom-fit trays and gel that delivers the same results after about two weeks of daily use.