Dental Crowns – Hackettstown, NJ
Seamlessly Repair Damaged Teeth
If a tooth is so damaged or decayed that a filling isn't sufficient, there's another option to restore its function and appearance: dental crowns. These hollowed-out "caps" completely cover teeth, safeguarding them for years to come while helping you chew normally and smile confidently. Here at Skylands Dental of New Jersey, we provide dental crowns made from porcelain and zirconia, both of which look precisely like natural tooth enamel. Call our dental office today to find out how Dr. Ari Kakkar can seamlessly repair damaged teeth with dental crowns in our Hackettstown, NJ dental office!
Why Choose Skylands Dental of New Jersey for Dental Crowns?
Same-Day Visits Available for Dental Emergencies
Durable Materials That Look & Feel Natural
In-Network with Most Dental Insurance Plans
The Dental Crown Process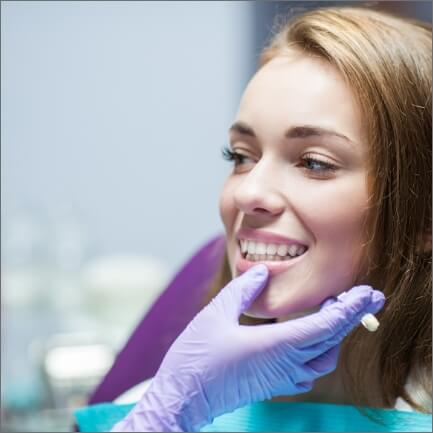 Getting a dental crown usually takes two appointments that are spaced a few weeks apart. At the first of these visits, Dr. Kakkar will prepare the tooth in question. This might involve either building up its structure or removing a thin layer of enamel to make sure there is ample room for the crown and that the tooth can adequately support it.
Once the tooth is prepared and we have captured digital impressions of it, we'll fit you with your custom crown.
Caring for Your Dental Crown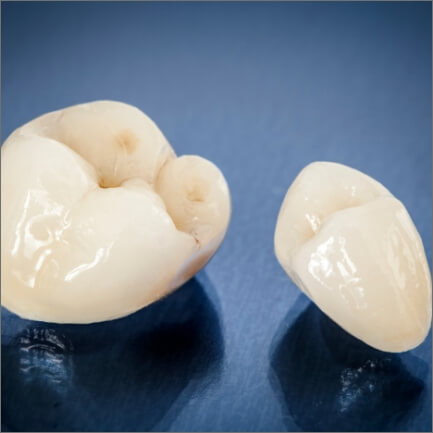 Typically about every 5 years, most dental insurance companies will cover some percentage of the replacement for a new dental crown. Generally, caring for a crown is the same as caring for any other tooth. Remember to brush and floss every single day and also, come see Dr. Kakkar for six-month checkups so that he can spot any concerns with the dental crown restoration and treat them early on. Try to avoid or limit foods that are extremely hard or sticky, as they could break or dislodge your crown.