Restorative Dentistry – Hackettstown, NJ
Revive Your Oral Health
Did you know that oral health can directly impact your total body wellness? Studies have linked poor dental health to overall health concerns such as heart disease, stroke, osteoporosis, and complications with diabetes. At Skylands Dental of New Jersey, Dr. Ari Kakkar delivers quality restorative care that will repair damage and keep small problems from escalating into large issues. Because Dr. Kakkar is committed to our dental patients and excited about learning, he continues to hone his skills in prosthodontics with post-graduate training.
Dr. Kakkar focuses on rebuilding damaged teeth to revive your oral health and give you back a healthy mouth. Dr. Kakkar has selected premium materials and utilizes leading-edge technology, so you can enjoy solid, attractive dental restorations that will withstand your active lifestyle. Keep reading to learn more about your options for restorative dentsitry in Hackettstown, NJ.
Why Choose Skylands Dental of New Jersey for Restorative Dentistry?
Lifelike, Metal-Free Materials Used
Comforting Nitrous Oxide Sedation Available
Friendly, Gentle Dentist & Team
Dental Crowns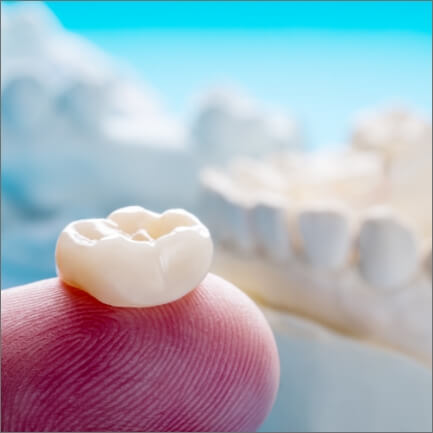 When a tooth is so worn or decayed that it's on the brink of needing to be extracted, Dr. Kakkar can often save it using a dental crown. Once he places this tooth-shaped cap, an at-risk tooth will be shielded from sustaining even more damage. As a result, crowned teeth often go on to last for several decades longer than they would have otherwise. Dr. Kakkar can provide zirconia or porcelain crowns that are just as durable as metal ones but don't look obvious in your smile.
Learn More About Dental Crowns
Tooth-Colored Fillings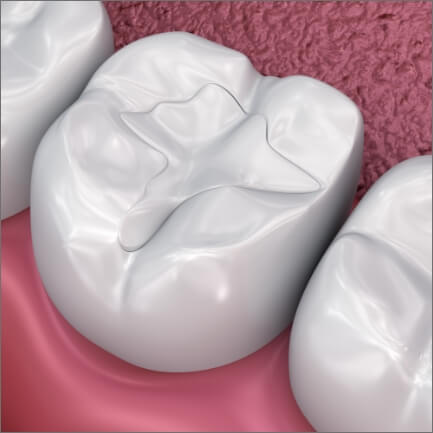 Dentists have traditionally used metal amalgam fillings to repair tooth decay. Thanks to tooth-colored fillings, you can now have your cavity treated without modifying the tooth's appearance. Tooth-colored fillings are made from composite resin, which Dr. Kakkar can shade so that it perfectly matches the rest of your grin. In the end, onlookers shouldn't be able to tell that your tooth had a cavity to begin with.