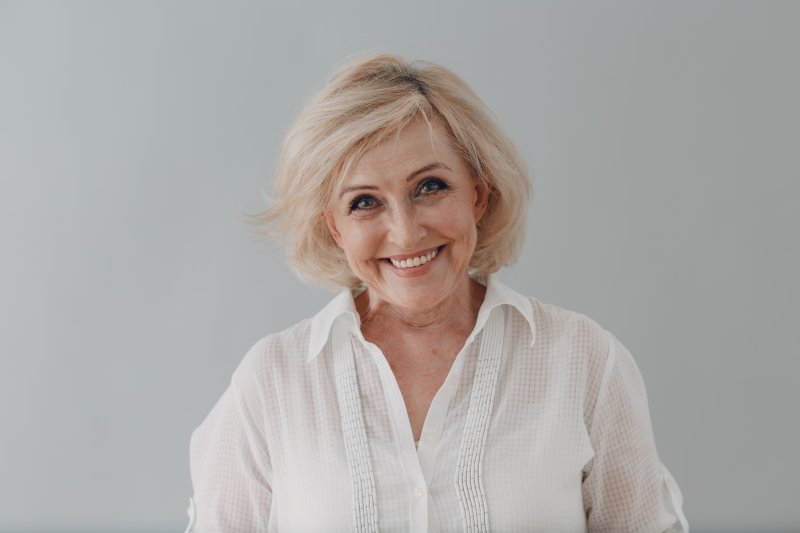 If you've been missing teeth for a while, you may know that one consequence of that is bone loss. When the jawbone is underutilized, it can sometimes begin to shrink, like a muscle that isn't being worked out.
While that isn't all that appealing in itself, it can pose serious issues when it comes time to replace those teeth that you've lost. If you've dealt with bone loss, you may have been told that dental implants, for example, could be a challenge. You may wonder if the same applies to dentures. If you're curious, here's what you should know.
Can I Get Dentures If I've Had Bone Loss?
Obviously, every person's situation is different, and you would need to talk to a dentist who knows you to determine whether you're a good candidate for dentures. That said, bone loss generally doesn't stand in the way of getting dentures.
Your prosthetic will be meticulously molded to fit your mouth as it stands now. Even if you've had some bone loss, that shouldn't stand in the way of your dentures fitting properly.
What About Implant Dentures?
Implant dentures are remarkably popular, but if you're interested in them and you have bone loss, you may be a little discouraged.
While that can pose a challenge, you may still be able to get dental implants if you get a bone graft first. This involves your dentist taking bone from elsewhere in the body, or using a synthetic bone-like substance, and surgically placing it into the jaw.
Once it heals, your jaw will be much stronger, making dental implants much more of a possibility. Thankfully, dental implants will be able to stimulate the jaw, making bone loss much less of a concern long-term.
About the Author
Dr. Arindam Kakkar believes that dentistry for his patients should be as stress-free as possible. He works incredibly hard to remain at the top of his field so that he can feel confident helping patients deal with whatever oral health problem they may have. Dr. Kakkar received his degree from the NYU College of Dentistry, where he was in the dental honor society Omicron Kappa Upsilon. Since then, he has received hundreds of hours of continuing education to stay up to date with the latest in dentistry.
If you have any questions about dentures, we can be reached at our website or by phone at (908) 850-0005.