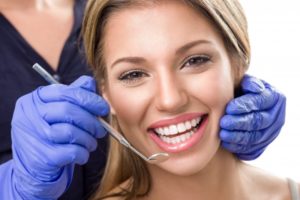 Spring break is much needed for many people. The months between holiday break and spring break can feel lengthy if you don't have any vacation time, so seeing your week off of work or school is a huge relief!
However, just because you're on a break doesn't mean that your oral hygiene gets a break. You should still take excellent care of your teeth while you're traveling. In this week's blog post, your family dentist in Washington Township will be discussing the essential items you should bring along with you on any spring break trip.
First, Visit Your Dentist Before You Leave
Anytime you are going out of town, you should always visit your dentist first. Why? There's one thing that can really damper your trip: dental damage!
When you visit your dentist before you go on vacation, your dentist will not only have the chance to clean your teeth, but they can also address any problems before you leave. This way, you won't accidently break a dental restoration or crack a tooth.
While you're in the office, your dentist will also advise you on how to care for your teeth and what tools you should bring along on your trip.
Dental Tools to Bring with You on Spring Break
Your Toothbrush
Of course, you should bring your toothbrush along for the ride! Cover the head with a travel case but be sure to take it out once you reach your destination. Leaving a wet toothbrush in a case can cause bacteria and mold to start developing between the fine bristles of your toothbrush.
Travel Toothpaste
There's no need to bring your whole tube of toothpaste with you—especially if you're flying. You can purchase affordable travel toothpaste tubes that are 4 ounces or less so follow airport regulation.
Dental Floss
Just because you're out of town doesn't mean that you should skip out on flossing—not even for one day! You can purchase portable flossers that come with a handheld handle and small amount of floss to use. Or, simply bring along your small case of floss since it's pretty easy to slip into your toiletry bag.
Mini Mouthrinse
Mouthwash has always been the "cherry on top" of your dental routine. It can help kill off lingering bacteria in the mouth and also make your breath smell super minty! You can tote around a small travel-sized mouthwash as well if you choose.
Whitening Strips
Everyone loves a little TLC when they are on vacation. Take some time to yourself and brighten your teeth with whitening strips. Or, if you want dramatic results before you take your trip, ask your dentist in Washington Township about whitening your smile with professional teeth whitening before you leave.
With these tools, you'll be able to keep your teeth sparkling and healthy while you're gone!
---
About Our Office
Here at Skylands Dental of New Jersey, LLC, we know that everyone wants to have a great looking and feeling smile. That's why we offer excellent preventive care services to maintain great smiles and improve those that are making changes. We would be more than happy to serve your smile the dental care it needs before you take a big trip. Give us a call today to schedule your visit!