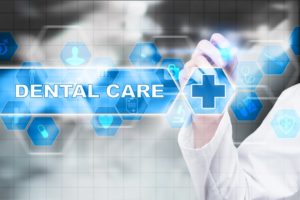 Every month, you pay premiums for your dental insurance. You may not think twice about your coverage unless you need to visit your dentist in Hackettstown, or you have an oral health emergency; however, now is the time to place it at the top of your priority list. At the end of the year, your dental insurance will expire. With less than 3% of Americans reaching their annual limits, there is a good likeliness you're about to lose unused coverage.

How Does Dental Insurance Work?
Often, people think medical and dental insurance work similarly, but there are big differences between the two. Dental insurance focuses more on prevention to lower overall oral health expenses. In fact, every $1 spent on prevention can reduce restorative and emergency dental costs by as much as $50.
By paying your monthly premiums, you have access to a comprehensive plan to maintain a healthy smile. Although every policy differs, most dental insurances cover 1 to 2 preventive visits 100%. You can get the cleanings and checkups you need for only a small co-payment.
Unfortunately, even with the best preventive care, complications can still arise. They don't need to be left untreated because your insurance carrier can cover as much as 80% of their costs. After paying your annual deductible, you're given a yearly allowance to use toward the services you need. Unlike medical insurance, there is an annual limit, which is usually around $1,500.
What Happens If My Insurance Expires?
At the end of the calendar year, your dental insurance policy will expire. Any unused portion of your plan will not roll over into the new year. You won't be reimbursed for your unused allowance, your premiums, or your deductible. If you don't use all your coverage before it expires, you're essentially throwing thousands of dollars down the drain. Not to mention, you face potential fee increases that can commence at the start of the new year.
Should I Visit Any Dentist Near Me?
Your insurance carrier recommends you visit an in-network dentist because they have pre-negotiated rates with the company. You can still visit an out-of-network dentist, but you'll need to pay the difference between the dentist's fees and the amount your insurance covers.
It's best to choose a dentist who works with your insurance carrier to file the necessary claims and paperwork to maximize the value of your policy. They'll work to use your benefits to their full potential to reduce the amount you need to pay out-of-pocket.
Invest in a Healthy Smile Today!
Don't lose your dental benefits. Visit your dentist before your insurance expires to invest in a healthy smile for the new year.
About Dr. Arindam Kakkar
Dr. Kakkar strives for clinical excellence to provide his patients with superior services. He is highly trained in several aspects of specialty care, including same-day crowns, full mouth restoration, and cosmetic dentistry. He is also in-network with various dental insurances to keep his treatments affordable. If you need an appointment before the end of the year, contact our office today for an appointment.