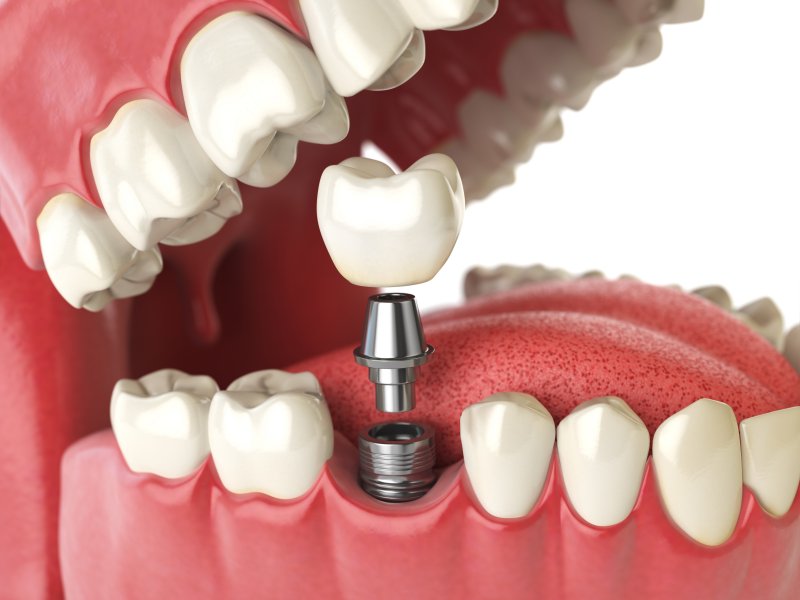 Do you have missing teeth? You might be considering dental implants. They're often considered the gold standard of tooth replacement, helping you regain lost chewing power, jaw support, and prevent facial sagging. However, if you smoke, it could affect not only the long-term survival of your implants but your oral health as well. Here's what you need to know about smoking and dental implants.
The Link Between Smoking and Oral Health
Many studies have shown that smoking has detrimental effects on a person's overall health. It's linked to several types of cancer, heart disease, stroke, low birth weight, pneumonia, and atherosclerosis.
When you inhale smoke, it can burn the tissues inside your mouth, thickening the top layer of skin cells. It can also affect your salivary glands and make your mouth drier, making it easier for disease-causing bacteria to grow and increases your chances of developing gum disease. However, even though dental implants might not be a good solution for smokers, it doesn't mean they're not an option at all!
How Does Smoking Affect Dental Implants?
Some dental professionals might refuse to perform the implant procedure on longtime smokers as their jawbone and gums are often in poor condition. A 2007 study from the University of Murcia showed the serious harm smoking can cause to dental implants.
Findings revealed that smoking slowed down bone healing due to its adverse effects on the blood flow towards tissues and bones. The chances of implant failure were stronger in patients who were chronic smokers. Additionally, one of the researchers noted that smokers faced a greater risk of infection after the implant surgery.
What is Implant Infection?
Even with dental implants, you must continue to practice proper dental care to prevent infection. Brushing your teeth twice a day, flossing daily, and gargling with special mouth rinses remains to be crucial practices. Depending on the severity of the infection, it could affect how the implant heals. Here are symptoms to look out for that can alert you of an infected dental implant:
Bleeding around the implant
Difficulty chewing
Pus discharge around the artificial tooth
Red or puffy gums
Your dentist might recommend anti-infection medication, antimicrobial therapy, laser therapy, or other surgeries to get the implant back on track.
If you're a smoker and considering dental implants, contact your dentist to get started on a treatment plan to help you quit smoking.
About the Practice
Our team at Skylands Dental combines cutting-edge technology with five-star service that caters to all your unique oral health needs and goals. We go above and beyond to help patients achieve and maintain their best smiles. If you're interested in replacing your missing teeth, our trained implant specialist can perform the dental implant procedure from start to finish. For any questions on how your smoking habits can affect your new smile, visit our website or call (908) 850-0005.