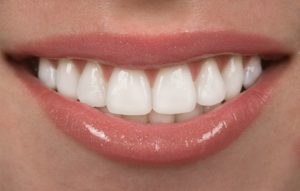 You may have looked into the mirror recently and realized that you aren't totally satisfied with your smile. If that turns out to be the case, you should know that's okay. Millions of Americans, even if they have healthy teeth, may not necessarily be happy with the look of their smile. As you age, stains can appear, some of which remain present for years at a time. With a dentist in Hackettstown, you can change that for good. If you're unsure about cosmetic dentistry or whether teeth whitening is for you, keep reading!
Fully Developed Teeth
It is not recommended that anyone with still-developing teeth receive whitening treatment. Once all permanent teeth have erupted, teeth whitening can be safely administered. Furthermore, permanent teeth require additional time after they have erupted in order to fully calcify. Typically, younger patients should not have their teeth whitened until they reach their late teens. This ensures that no damage is done to developing enamel.
Good Overall Oral Health
In addition to having fully developed teeth, you should also have good overall health before pursuing any form of cosmetic treatment, not just teeth whitening. For example, if you have unremoved tooth decay, tartar, or plaque, these issues must take priority over whitening your smile for now. The same applies to treating gum disease, even though the gums are not necessarily tied to teeth whitening. Once all oral health issues are handled, you can start to think about treatments like teeth whitening, as well as porcelain veneers, cosmetic bonding, and Invisalign.
Stains, Including Long-Term Ones
Teeth whitening is ideal for removing all sorts of discolorations in your smile. This includes stains caused by external factors, such as coffee, dark teas, wine (red and white), and richly pigmented foods like berries, and chocolate.
Of course, teeth whitening is hardly limited to external stains. Internal stains that have developed under multiple layers of enamel can also be removed, given that the whitening treatment is powerful enough. Remember, store-bought solutions like whitening toothpaste or kits do not contain the same strength of bleaching gels that professional-grade options offer. Even stains caused by tetracycline, a common antibiotic taken at a young age, can be removed if you receive the right teeth whitening treatment.
Consider Your Options
Most dental offices provide two options for whitening. These include in-office whitening and take-home kits. Sometimes teeth whitening treatment combines both forms in order to provide the most effective results.
During in-office whitening, the dentist cleans your tooth enamel, makes your teeth dry, then applies the bleaching gel. This gel can be activated upon contact with enamel or via a light or heat lamp. The process usually takes about one hour depending on the amount of whitening you need.
Alternatively, there are take-home kits that utilize customized whitening trays filled with the same bleaching gel, albeit in lower strengths. Because of this, you'll need to wear these trays for a set period of time daily over a number of weeks. The results are the same, except you can easily complete treatment in the comfort of your home.
You don't have to settle for your smile's appearance if you're not happy with stains or discoloration. Consider teeth whitening in Hackettstown today to make your smile truly radiant moving forward!
About the Author
Dr. Arindam Kakkar is not only highly experienced in cosmetic dentistry, but he also offers KOR whitening, which is one of the most effective and longest-lasting teeth whitening treatments on the market today. If you're curious about teeth whitening or want to schedule a cosmetic dental appointment, you can contact him through his website.