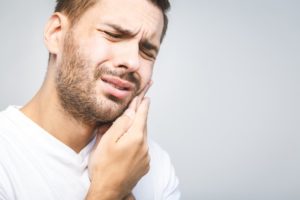 Cracked teeth aren't all that uncommon, yet they can be stressful to deal with. Afterall, dental emergencies always seem to happen at the worst possible time. They can be highly painful and make trying to eat anything an unpleasant experience. There are all sorts of different types of cracks, but there are also a variety of solutions and treatments for this particular issue. Continue reading to learn everything you need to know about causes, prevention, and solutions for cracked teeth from your emergency dentist in Hackettstown.
What's the Cause of Cracked Teeth?
A tooth can become damaged in a variety of different ways. Here are some of the most common causes of cracked teeth:
Chewing on hard foods like candies, nuts, or ice
Accidental injuries
Biting on hard, non-food objects like pencils, pens, or fingernails
Bruxism (teeth grinding)
How Are Cracked Teeth Treated?
The treatment and cost all depend on the size and severity of your tooth's crack. Generally, your dentist will suggest one of the following solutions to repair your smile:
Bonding: If the crack is on the smaller, mild side as far as cracks go, your dentist may use a composite resin in order to restore the function of your tooth.
Porcelain Veneers: Dental veneers can also be used to fix external cracks. This is a thin shell that covers the front surface of your tooth after a small amount of your protective enamel is removed.
Root Canal: If your crack is deep and has reached the center of your tooth, your dentist may need to perform a root canal. This removes the infected tissue inside your tooth.
Crown: A crown is a cap that can be made to fit overtop your damaged tooth. If the crack is deep but does not reach the center of your tooth, this is a viable option.
Extraction: If it is determined that your tooth is damaged beyond repair, your dentist may have no other choice than to remove it completely. For most patients, this can then be replaced with a dental implant.
How Do I Prevent Additional Damage to My Cracked Tooth?
Call your dentist as soon as you realize that your tooth is cracked. They will be able to give you advice on what to do next until you are able to come in for an emergency appointment. This way, you will know how to best care for your tooth as well as how to relieve any discomfort you're feeling. For the time being, you should avoid chewing on the side of your mouth where your cracked tooth is located. Also avoid consuming anything that is too hot or cold because this can cause sensitivity. To keep bacteria away from the crack, rinse your mouth with warm saltwater.
If you cracked your tooth, there is no need to panic. Give your emergency dentist a call so you can get treated as soon as possible. Your smile will be restored in no time.
About the Author
Dr. Arindam Kakkar is an emergency dentist located at Skylands Dental of New Jersey in Hackettstown. He earned his dental degree from the NYU College of Dentistry and has spent hundreds of hours on continuing education in order to stay updated with all the latest dental technology and innovations. If you have a cracked tooth, Dr. Kakkar and his team would be happy to help you get back on your feet. For more information or to schedule an emergency appointment, visit his website or call (908) 850-0005.