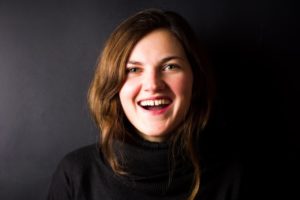 Your smile is one of the most important things about you. It's usually the first thing people notice when they meet you, and it can reveal so much about your personality. However, if gaps in your teeth make you feel self-conscious, you might not feel comfortable sharing your grin with the world. Fortunately, there are ways of solving those imperfections in your smile. A cosmetic dentist in Hackettstown offers 3 methods of fixing gaps in your teeth.
Why Do I Have a Gap Between My Teeth?
To find the best way to close your gap, your dentist needs to understand the reason why it exists in the first place. Sometimes gapped teeth are genetic, and sometimes they are the result of certain lifestyle choices. Potential causes of gaps between teeth include:
Missing teeth
Misaligned or crooked teeth
Misaligned bite
Thumb sucking as a child
Gum disease
Whatever the reason behind your gap, your dentist in Hackettstown has a solution for you.
How Can My Dentist Fix My Gapped Teeth?
When you think about fixing teeth that aren't lined up properly, you probably think of bulky metal braces. Luckily, modern dentistry has come a long way since braces were the only option. Your dentist has 3 other, less awkward ways to mend the gap between your teeth:
1. Retainer
Using a retainer to fix your gap is very cost-effective and efficient. Your dentist can prescribe you a conveniently removable retainer that gradually shifts your teeth into a more aligned position. However, this treatment typically takes more time than the others. You may also need to occasionally wear your retainer at a few points in the future to prevent your teeth from drifting apart again.
2. Porcelain Veneers
Your dentist can place a smooth shell of porcelain over any teeth affected by your gap. This will give your smile the appearance of being completely even. Veneers look exactly like natural teeth, right down to the way they reflect light, and can last up to 15 years. Unfortunately, they are the most expensive option. Talk to your dentist to see if veneers would be worth the investment for you.
3. Direct Bonding
If the gap between your teeth is the result of chipping, then direct bonding might be the best choice for you. Your dentist will apply a composite resin to the area and shade it, so it perfectly blends in with the rest of the tooth. Afterwards, no one will be able to tell you ever had a gap in your smile. Dental bonding is often seen as the best option, as it is pretty cost-effective, and it only takes one appointment.
Gaps between teeth are fairly common, so don't feel any shame about seeking help to fix them. Contact your cosmetic dentist today to get started on making your smile dazzling.
About the Author
Dr. Arindam Kakkar graduated from NYU College of Dentistry in 2006. He has taken hundreds of hours of continuing education to stay up to date on the latest techniques in cosmetic dentistry, including how to fix gaps in smiles. To learn more about how Dr. Kakkar can give you an amazing, even smile in Hackettstown, NJ, contact him at (908)-850-0005.