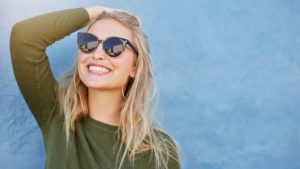 Do you have a gap between two of your front teeth? If so, you're not alone. According to the American Dental Association, between 1.6 and 25.4 percent of Americans have a gap, also known as a diastema. Spots like these can be distracting and annoying and even cause self-esteem issues. Using cosmetic bonding, your dentist knows how to fix chipped teeth. Read more below to learn how it's done.
What Is Cosmetic Bonding?
Cosmetic bonding, also known as dental or direct bonding, is a procedure that uses a tooth-colored composite resin. The material is shaded to match the color of your teeth so that it blends in seamlessly with the rest of your smile. The best thing about this procedure is that it can be done in just one appointment!
The composite resin has a putty-like texture that allows it to be molded into the desired shape. Your dentist can then sculpt it to fill in gaps in your smile. It can also be used to fix chips, cracks, or mild stains on your teeth.
Are You a Good Candidate for Cosmetic Bonding?
In general, bonding can only be used to correct very mild gaps in between teeth. If your diastema is significantly large, you may require orthodontic treatment such as braces or Invisalign to fix the issue. However, if you have other imperfections in your front teeth, like chips, bonding would be great for you, since all of those problems can be solved in just one visit.
How Can You Make Sure Your Results Last?
The material used in cosmetic bonding is porous, meaning that it absorbs chemicals that stain teeth. If you frequently smoke cigarettes or drink coffee, the resin will start to look yellowish, and people may be able to tell that you had dental work done. To keep this problem to a minimum, quit smoking. Also, consume staining drinks like coffee through a straw so they bypass your teeth.
Another thing to keep in mind is that bonding resin isn't as strong as your natural tooth enamel. For people who bite their fingernails or chew on pen caps or ice, your bonding material may chip. Normally the material lasts for several years, but habits like these can significantly shorten its lifespan.
If you have an annoying gap in between your front teeth, talk to your dentist. Together you can decide whether cosmetic bonding is the right choice for you.
About the Author
Dr. Ari Kakkar is a 2006 graduate of NYU College of Dentistry. He is proficient in and enjoys all aspects of dentistry, including fixing people's smiles with cosmetic bonding. To learn more about bonding and whether it could benefit your smile, schedule a consultation with Dr. Kakkar by clicking here or calling (908) 850-0005.