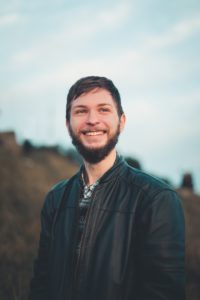 Do you ever wish your teeth were whiter? Or less gapped, stubby, cracked? If you said yes to any of these, you might benefit from dental bonding. This procedure can be used to correct multiple minor flaws in your smile in just one appointment. But just how long does it last? What affects tooth bonding? Let's take a closer look at those questions and find out the answers.
What Is Dental Bonding?
Dental bonding is a common cosmetic process used to correct gaps, chips, discoloration, and other minor imperfections in your smile. The procedure generally goes like this: your dentist will first apply a putty-like composite resin to your teeth that has been shaded to closely match the enamel of the affected teeth. Once the resin has been hardened with a special curing light, your dentist will skillfully sculpt the tooth into the desired shape, and finish it off with a nice polish. You can enjoy your beautiful new smile in just one appointment that's about an hour long.
How Long Does Bonding Last?
Tooth bonding unfortunately does not last as long as other cosmetic restorations like crowns or veneers. This is because the bonding material is not as strong as the ceramic or porcelain used in those restorations. In fact, it's actually not as strong as natural tooth enamel, so you have to be extra careful when handling it. Avoid bad habits like chewing on ice, pens, or your fingernails.
Bonding will not stain as your natural enamel will, so try to avoid foods and drinks that may cause discoloration, like coffee, tea, wine, berries, and tomato sauce. If you're going to consume these beverages, drink them through a straw so they go right past your teeth. You may require the occasional whitening touch-up to make sure your enamel matches your bonding.
Taking care of your bonded teeth involves pretty much the same processes as caring for your natural teeth. Make sure to brush your teeth twice a day with fluoride toothpaste, floss every day, and visit your dentist every six months for a cleaning and checkup to make sure your bonding is holding up well.
If you have tiny flaws in your teeth that need fixing, ask your dentist about cosmetic bonding. It may be just the thing your smile needs to really shine.
About the Author
While attending the NYU College of Dentistry, Dr. Ari Kakkar was elected into the elite Omicron Kappa Upsilon dental honor society. He believes that 95 percent of all dental procedures should and can be done under one roof, which is why he will almost never refer you to an outside patient. He can certainly take care of your dental bonding needs in his office. To get started on correcting your smile imperfections, contact Dr. Kakkar by calling (908) 850-0005.