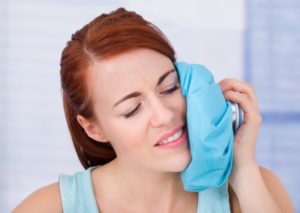 The COVID-19 virus has swept in and changed the lives of millions of Americans. However, dental emergencies haven't stopped occurring. Thankfully, most dentists are still available to provide the treatment needed to fully recover from an oral health mishap. But first, you need to know what symptoms to be on the lookout for, so you can determine whether you're actually experiencing a dental emergency. Then, a local dentist can determine whether you need root canals in Hackettstown or some other form of care to restore your oral health.
The American Dental Association (ADA) Indicators of a Dental Emergency
The last thing you want is to be left guessing whether you're dealing with a dental emergency. To prevent any ambiguity, here are some of the common traits of an emergent problem:
A loose or lost tooth or dental fixture
Uncontrolled bleeding that lasts for more than 10 minutes
A soft tissue bacterial infection with painful swelling in the mouth or jaw, that can potentially compromise your airway
Trauma involving facial bones that can potentially inhibit your breathing
Don't Fight Your Dental Emergency Alone
As a precautionary measure, most dentists have temporarily stopped providing cosmetic and preventive care, and most types of restorative dentistry. Because dental emergencies are much more immediate situations, you can still count on your local dentist to help you recover.
It's especially important to seek care from an emergency dentist instead of heading to your local emergency room, as hospitals are already being flooded with potentially infected patients. So to prevent a greater traffic jam and to protect yourself and others, contacting a dentist for treatment should be your first step.
The Types of Emergency Care Dentists are Providing
The following provides some insight into the types of challenges dentists are addressing:
Biopsy of abnormal tissue
Severe dental pain from pulpal inflammation
Post-operative osteitis (also referred to as dry socket)
Dental trauma with avulsion/luxation (tooth dislodgement)
Tooth fracture resulting in pain or causing soft tissue trauma
Dental treatment required before receiving critical medical procedures
Abscess or localized bacterial infection resulting in pain and swelling
Pericoronitis (gum tissue inflammation around a partially erupted molar)
Final crown/bridge cementation if a temporary restoration is lost, broken or causing gingival (gum) irritation
There is never a good time for a dental emergency to strike, but during a pandemic that no one has ever faced, it can be even more stressful. You can take comfort in knowing that your emergency dentist in Hackettstown is standing on guard to help you get the relief you need!
About the Author
Dr. Ari Kakkar earned his dental degree from the New York University College of Dentistry. As a provider of comprehensive, compassionate and competent care, he is highly skilled in a multitude of areas, which include oral surgery and different forms of restorative dentistry. If you're stricken with a dental emergency, even during the COVID-19 pandemic, you can count on Dr. Kakkar for a same-day visit so you can get the relief you need. He practices at Skylands Family Dental Care, and he can be reached for more information through his website.