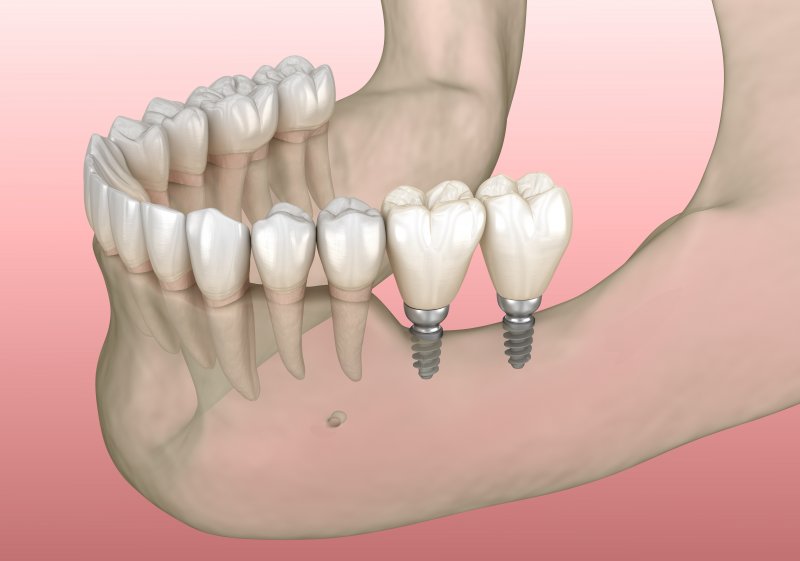 Ever since dental implants were introduced to modern dentistry, a number of innovations have been made to help even more people enjoy the benefits of tooth replacements that are able to mimic the functions of natural tooth roots. One of the innovations is the invention of mini dental implants – metal posts that are smaller that typical implants and are largely used to help stabilize dentures. Why would your dentist suggest mini dental implants instead of traditional ones? Here are 4 reasons why you might be a good candidate for a mini-implant procedure.
1. You are Unable to Get Standard Implants
Jawbone loss is a direct consequence of tooth loss. It can also be a side effect of physical trauma or certain congenital conditions. Whatever the cause, the lack of bone density could mean that you are unable to get standard implants, as there needs to be enough bone tissue to completely surround the post. Because mini implants have a much smaller diameter, it's more likely that they can be placed in the jaw right away without requiring a bone graft first.
2. You Have Worn Dentures for a Long Time
Your jaw and gums will start to atrophy soon after your teeth are extracted for dentures. This means the shape of the mouth is always changing, which is why many people have to have their dentures adjustments fairly often. Ill-fitting dentures tend to shift and move whenever you try to eat or speak. If you're tired of such inconveniences, mini implants can give your dentures better stability and help prevent bone loss.
3. You're Looking for a Fast Treatment
Surgery for placing mini dental implants tends to be less invasive compared to traditional implant procedures. In fact, sometimes incisions don't even have to be made. Your mouth will heal faster afterwards so that you can fully enjoy your implants sooner.
4. You Have Good Oral and Overall Health
Certain dental problems, like gum disease, can get in the way of a successful dental implant treatment. As such, periodontal therapy and any other procedures that might be necessary to restore oral health will need to be performed first. Your overall health should be evaluated as well. Patients who take immunosuppression medications, have previously received radiation treatments to the jaw, or suffer from uncontrolled diabetes have been known to experience implant failure.
So are mini implants right for you? The criteria above should give you a good idea, but if you're unsure, you should schedule a consultation with an implant specialist. Just like traditional implants, mini implants can be positively life-changing if you're eligible for them!
About the Author
Dr. Arindam Kakkar began his Hackettstown practice, Skylands Dental of New Jersey, to be closer to his family. He enjoys all aspects of general dentistry and full mouth restorations. He is an implant specialist and is experienced in performing the entire dental implant procedure in-house. If you're interested in traditional implants or mini dental implants, visit his website or call (908) 850-0005.