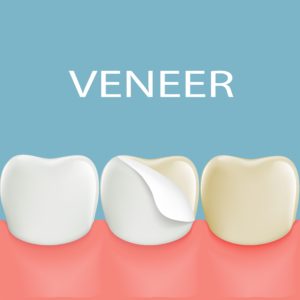 Are you happy with your smile? Do you ever look at celebrities and wish your smile could be as white and perfect as theirs? Fun fact: a lot of movie stars and models actually use porcelain veneers to improve their smile! If you're looking for a way to fix cracks, gaps, or discoloration in your teeth and gain confidence in your appearance, then veneers might be right for you. But how long do they last? Read on as a dentist discusses whether porcelain veneers in Hackettstown are a permanent solution to dental imperfections.
What are Porcelain Veneers?
Porcelain veneers are thin sheaths of porcelain layered on top of each other and placed on the front of a tooth. They are customized to fit the size and shape of your tooth, and the material looks exactly like natural teeth so that no one can tell you've had work done. Veneers make your smile look amazingly white and beautiful.
How Does the Veneer Process Work?
Your dentist in Hackettstown will take impressions of your teeth and send them to a ceramics lab, where your permanent veneers will be crafted. They will also prep your teeth for the veneers by removing a very thin layer of enamel, or the outer layer of the teeth, from the front surface of the teeth that are receiving veneers. This ensures that the veneers will fit onto your teeth and not make them bulky.
In the meantime, you will wear a set of temporary veneers to get used to the way they fit in your mouth. At your second appointment, usually a couple weeks later, your dentist will attach your permanent veneers, and voila! You have a beautiful new smile!
How Do I Take Care of My Veneers?
Caring for veneers is no different than caring for regular teeth. Simply brush and floss as you normally would, and be sure to schedule routine dental checkups and cleanings every six months. Consider wearing a custom-fitted nightguard as you sleep to prevent teeth grinding that could wear down your veneers as well as your natural teeth.
Are Veneers a Permanent Solution?
As perfect as porcelain veneers may sound, they sadly are not meant to last a lifetime. However, with proper care as mentioned above, they can last for up to 15 or 20 years.
When the time comes to replace your veneers, the process is pretty straightforward. Your dentist will gently and carefully remove the old veneer and start the process over. Don't worry, he won't remove more of your enamel. Enough of it has already been removed for the veneer to fit comfortably on your teeth.
While porcelain veneers might not be permanent, they are still an excellent solution to fix cracks, stains, or gaps in your smile. They look natural and beautiful, and are pretty easy to maintain. If you're thinking of restoring your smile fairly quickly and easily, talk to your dentist about porcelain veneers.
About the Author
Dr. Arindam Kakkar has a general dentistry degree from India, as well as a degree from NYU's College of Dentistry. He enjoys providing care in all types of dentistry, including cosmetic procedures like porcelain veneers. He also has spent hundreds of hours on continuing education courses to ensure that his patients at Skycare Dental receive the latest and greatest that modern dentistry has to offer. For more information on whether porcelain veneers from Dr. Kakkar are right for you, click here or call (908)-509-4411.