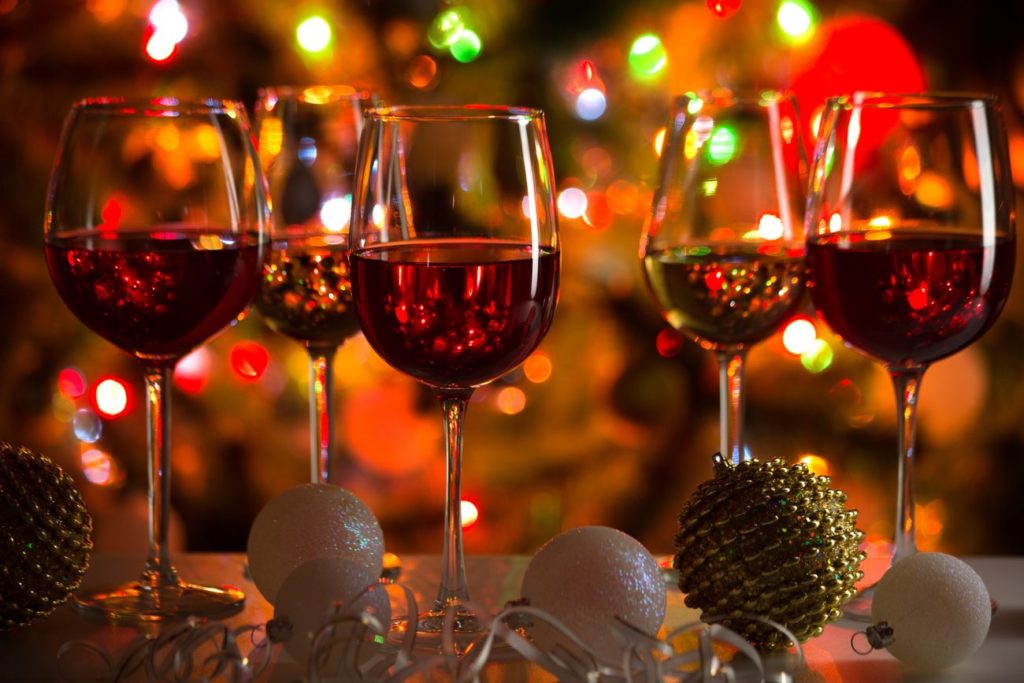 One of the best parts of the holidays is the foods and drinks. Pies, cakes, egg nogg, specialty lattes – the possibilities are endless! Unfortunately, many holiday favorites can have an adverse effect on your smile. Though it may not warrant an unplanned emergency visit to your dentist, red wine can leave unsightly stains on your smile that may keep you from flashing a smile in your holiday pictures. To avoid discolored teeth, continue reading for tips on preventing wine stains.
Why Does Red Wine Stain Teeth?
As you know, red wine is a highly pigmented beverage. Drinking it can leave extrinsic stains on your teeth, which means that the discoloration is on the surface of your tooth enamel. There are three reasons for this, which are:
Anthocyanins – These water-soluble pigments may appear red, purple, blue, or black depending on their pH.
Tannins – Found in things like red wine, coffee, and tea, tannins can stick to your tooth enamel and leave it stained.
Acid – This erodes your enamel, which allows the naturally yellow dentin to show through and make your smile look discolored.
4 Tips for Avoiding Red Wine Teeth
Fortunately, it's relatively easy to prevent red wine from staining your smile. A few ways to do this include:
Clean your teeth – Thoroughly brush and floss your teeth to remove plaque and food particles before you begin your holiday festivities. This will lower your chances of red wine stains. Be sure to brush for two minutes with a soft-bristled toothbrush and non-abrasive fluoride toothpaste.
Rinse your mouth – After you polish off your glass of wine, be sure to drink a glass of water. This will prevent the tannins, acid, and anthocyanins from sitting on your pearly whites for too long.
Eat as you drink – Cheese, fruit, and vegetables go great with red wine. They'll also help prevent stains by acting as a barrier between your teeth and the acid in red wine. Fresh fruits and veggies also help you produce more saliva, which can wash away food particles and help neutralize acids.
Use whitening toothpaste – Used in moderation, whitening toothpaste can help life stains from your smile. And prevent new ones from forming. Just be sure to use it sparingly since overuse can lead to enamel damage.
This holiday season, be aware of how the foods you eat and beverages you drink can affect your smile. By using the above tips, you can prevent your favorite red wine from staining your beam so you (and you're beautiful beam) can enjoy the season to the fullest!
About the Author
Dr. Arindam Kakkar is a talented dentist who graduated from the NYU College of Dentistry in 2006. He also earned a general dentistry degree while in India. He is passionate about what he does and loves helping patients keep their smiles healthy and bright with a range of preventive, cosmetic, and restorative treatments. If you want to set up an appointment with Skylands Dental of New Jersey or to learn more about their services, call their office at (908) 850-0005 or visit their website.