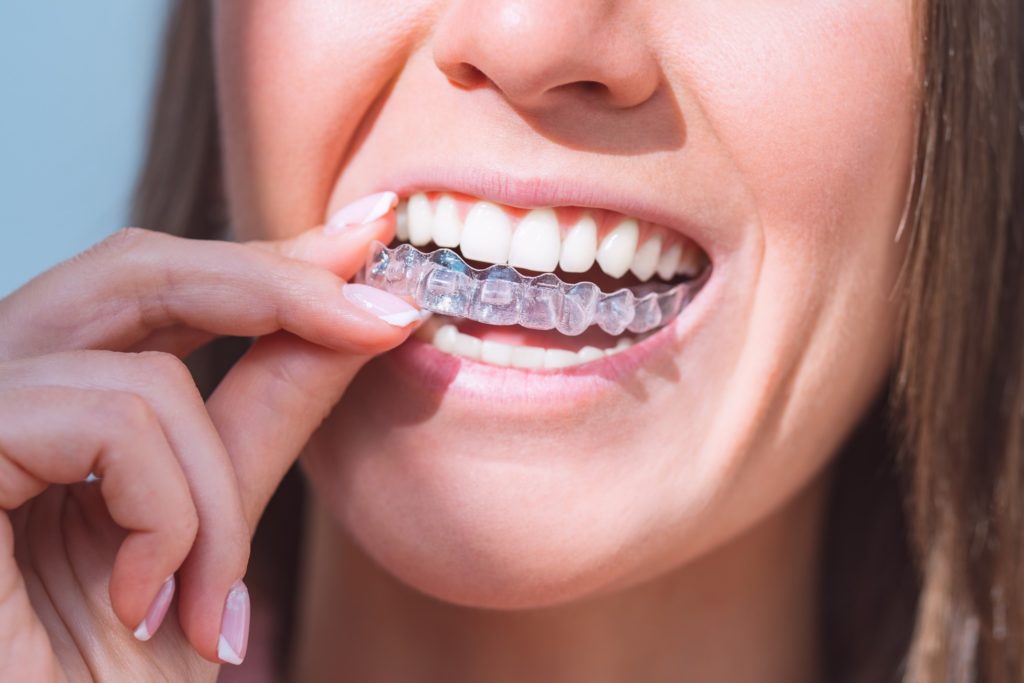 Does the 22-hour Invisalign wear time seem like a big ask? You're not alone. However, since the aligners only work while you're wearing them, it's an important "rule" of clear aligner treatment. If you're consistently having trouble with it, then keep reading for five helpful tips.
Tip #1. Use the Invisalign App to Track Your Wear Time
Have you downloaded the Invisalign app? That's an extremely helpful tool when it comes to remembering when to switch your aligners and tracking your wear time. This visual will give you insight into how close you are to this goal and where you need to be stricter. A good rule-of-thumb to start with is 15 minutes for breakfast, 30 minutes for lunch, 45 minutes for dinner, and 15 minutes for brushing and flossing your teeth throughout the day.
Tip #2. Eat Satiating Meals to Prevent Snacking
With so little "aligner-free" time throughout the day, it's helpful to limit snacks. Instead, focus on bumping up the satiety factor of your meals! Adding more healthy fats and carbs will certainly help. However, if you are having trouble staying full, try adding a protein smoothie or shake into the mix.
Tip #3. Multi-Task
Multi-tasking is key during life with Invisalign. Instead of drinking your coffee separately, enjoy it with your meal to limit the amount of time you aren't wearing your aligners. Similarly, soak them in the cleaning crystals while you're eating dinner instead of independently. Little tweaks like this can go a long way when it comes to meeting your wear time.
Tip #4. Brush and Floss Right After Your Meals
Another way to up your wear time is by brushing and flossing immediately after your meals. The longer you wait, the longer your trays will be out. If you're at the office or out at lunch with friends, then use a travel-sized toothbrush, toothpaste, and floss to help you keep your teeth clean on the go.
Tip #5. Keep Yourself Motivated
At the beginning of your treatment, you may feel extremely motivated to follow all of your dentist's instructions. By tray three or four, however, you may feel your drive begin to wane. Don't give up! Taking progress pictures is a great way to remind yourself what you're working so hard for.
Hopefully these tips help make meeting your wear time more realistic. To learn more tips on life with Invisalign, get in touch with your dentist!
About the Practice
Since graduating from the NYU College of Dentistry in 2006, Dr. Arindam Kakkar has spent his career helping others smile. In addition to being elected into the prestigious dental honor society, the OMICRON KAPPA UPSILON, he has experience and training in everything from full mouth reconstructions and dental implants to cosmetic dentistry. If you have a question about life with Invisalign or you'd like to schedule an appointment with our team, don't hesitate to visit our website or call (908) 850-0005.